Pet automatic feeding small butler smart pet feeder
    At the end of March, Shanghai Huhou Company started selling its ninth smart pet care artifact. Support remote APP control, control pet diet at any time. This smart pet feeder can set automatic feeding plan, wide food outlet system, triple closed fresh, open safety lock, food contact level material, emergency backup power supply and other designs, very suitable for "young pet lovers" who love science and technology and advocate smart home to buy.
All - weather automatic ration grain
    Regular and quantitative feeding can control the weight of pets, prevent pets from eating too much or too much, develop good dietary habits, reduce the occurrence of gastrointestinal diseases, but also according to different ages of pets reasonable arrangement of eating times and amount of food, to ensure the freshness of food. The intelligent pet feeder can be connected to App to set the food time and quantity remotely, and set the all-weather automatic feeding plan for pets, so that they can travel safely and feed more scientifically and healthily.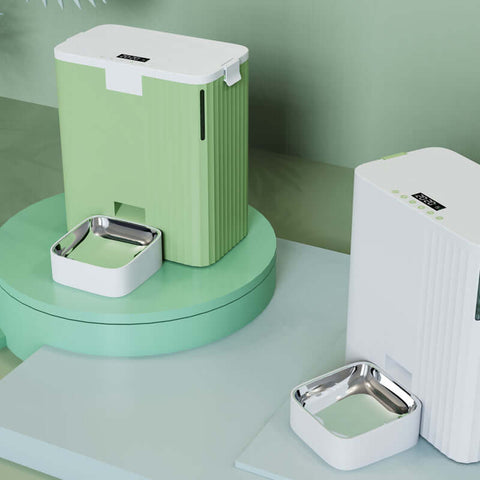 Multiple sealed fresh moisture-proof
    Fresh food for pets to provide health security, intelligent pet feeder multiple fresh guardian, silicone sealing ring strength lock fresh food and air contact; The grain storage barrel is built with replaceable drying box, which can dehumidify and moistureproof. Prevent bite damage, accompany the healthy growth of pets.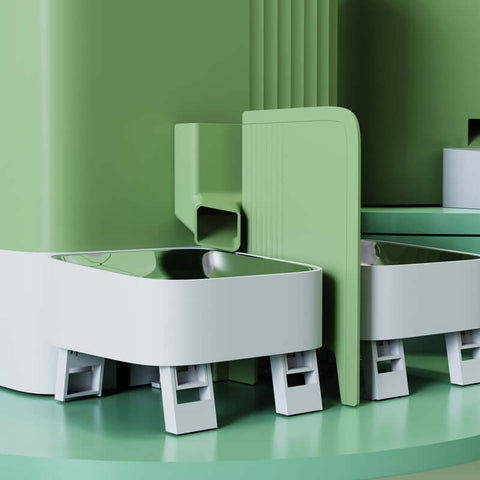 Food grade material
    Intelligent pet feeder tested by the authority, food storage barrel, agitate grain, component fan blade, 304 stainless steel food basin, are in line with food-grade contact requirements, stainless steel food basin can be disassembled and cleaned easily, not easy to grease accumulation not easy to dirty the pet chin, to the pet more careful care. The feeding plan is stored inside the machine, once set, the food can be delivered on time even if the network is off unexpectedly. The built-in emergency power supply system can put four no.5 dry batteries, and the planned food can be delivered on time even if the power is off unexpectedly. And the built-in capacity is large, can provide about 15-20 days of food storage for pets, easy to cope with the owner of long and short trips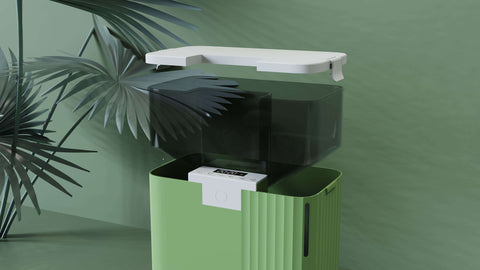 Scientific feeding trusteeship
    To create a standard of healthy pet feeding life, to provide continuous pet health protection for busy office workers and short business trips, without worrying about pet water and food. The combination of intelligent pet feeder and intelligent water dispenser takes care of your pet all day long, realizing regular and quantitative fresh every meal and all-day fresh oxygen flow. From now on, you can say goodbye to the worry and worry brought by pet foster care to the pet and the owner, and enjoy the convenience and care brought by science and technology.